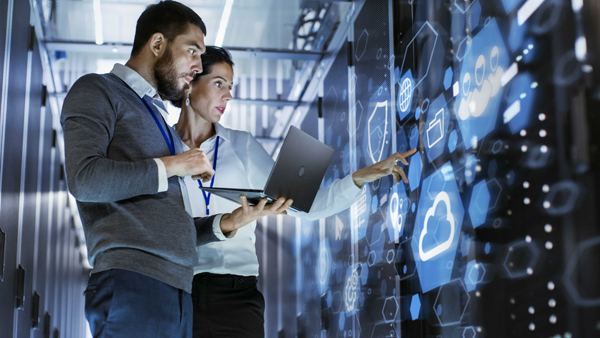 The vendor takes on the expense and time consuming maintenance while you benefit from a wide variety of existing services. Taking advantage of cloud services lets you shift your costs from capital expenses to operating expenses. You save on support staff, infrastructure costs, and maintenance costs, and you have unlimited resources available, while paying only for what you use. You can deploy new solutions more quickly and keep up with increasing demands in a more agile manner, while staying up to date with updates and security and providing rich and immersive technology experiences.
Cloud Services let you take a number of forms depending on how much you want to do and how much you want the cloud vendor to do:
Infrastructure as a Service (IaaS): You maintain your own infrastructure but it consists of virtual machines hosted in your behalf. So buying new computers is as simple as a few clicks and your capital costs for maintaining computers and networks goes way down or even goes away.
Platform as a Service (PaaS): You take advantage of a pre-built development and deployment environment and control the software you put out with no computers to manage. You develop and release your own software. Take advantage of powerful services available for technologies like databases, analytics, machine learning, and artificial intelligence.
Software as a Service (SaaS): You can also take advantage of applications already running in the cloud, such as email, collaboration software, document management, and web site technologies that users can use themselves without programmers or IT skills.
Contact Us today to know about our Cloud Services!