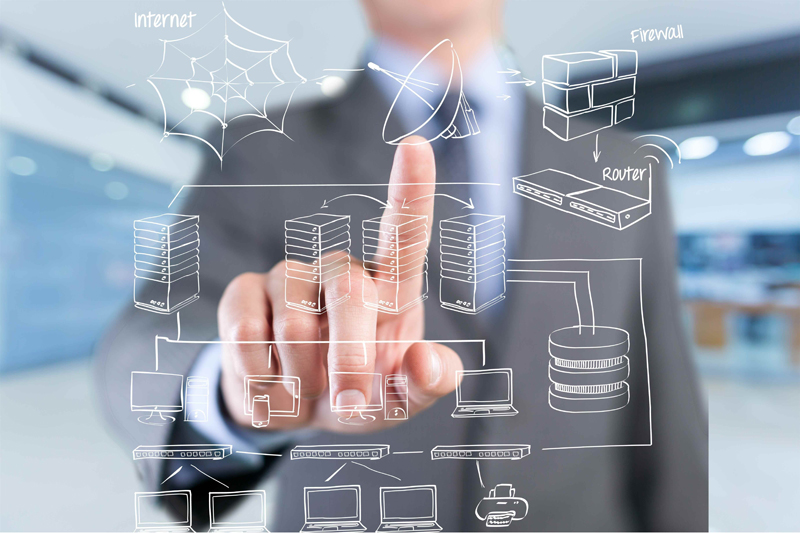 The alignment of function and technology is essential to the efficient and effective use of information in running and managing a business. Proactive's top-tier infrastructure management, design and support services focus on ensuring that the infrastructure aligns with the business requirements.
Proactive's Infrastructure Services help you compete and lead you through the transformation of how you adopt new business technologies
Optimizes the delivery of your business services (internal or managed, on premise or cloud infrastructure services)
END USER COMPUTING
As computing solutions become more abundant and commoditized, the importance of selection, alignment, integration, and management of these technologies within your organization increases.
Proactive can provide:
Lifecycle Management Services to optimize desktops, mobile devices, virtual machines, and end-user applications.
Large-scale technology deployments (i.e. Operating Systems and Applications upgrades) done efficiently and painlessly.
Personnel with access to a vast knowledgebase and the expertise to deliver tailored L1, L2, and L3 support.
ENTERPRISE COMPUTING
Proactive extensive experience in IT infrastructure services, networking, data centers and service delivery models help clients support the critical business systems for growth, compliance and operational excellence.
Server and Storage Architecture
Networking
Security
Optimization and Virtualization
Platform Management
INFRASTRUCTURE MANAGEMENT
Proactive has a full suite of services developed to effectively and efficiently manage all aspects of your IT infrastructure. These services can be bundled in ways to cost effectively manage subsets of systems based on their relative criticality to the business.
These services include:
System incident and support services
System reliability and security services
System capacity and performance services
Change management services
Technology evaluation, engineering and deployment services
Governance, liaison, and compliance services
Database management services
Application management services
Integration services
Contact Us today to know about our Infrastructure Services!