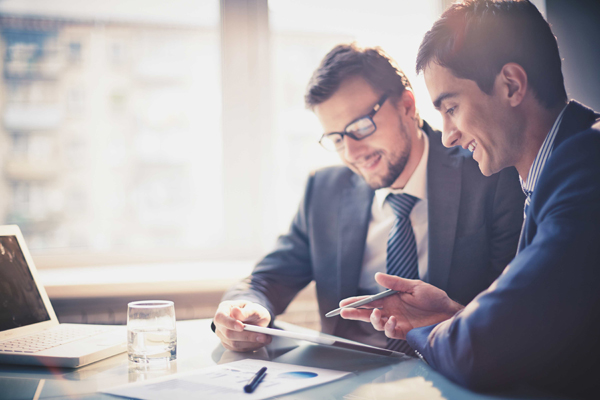 Disruption is hard but being disrupted is even harder. Proactive's business consultants are ready for the challenge facing businesses in today's hyper-competitive world. Sometimes when technology becomes the solution to all your company's problems, understanding what is critical to your company's success gets lost. Success starts with identifying those factors that are critical to achieving your company's strategic objectives. From a clear understanding of these factors throughout your organization and their relationship to your success, a unifying vision can be established. Proactive is ready with the expertise and experience to help your company achieve those strategic objectives. Call us today and start moving down toward success.
Proactive consultants are problem solvers but we would like to call us "Solutions Providers". We want to understand what problems are holding your organization back from achieving your goals. We can even help you identify your problems. Since 1993, Proactive has successfully helped our clients achieve their goals by tackling their toughest problems through Right solutions. Implementing right solution is key to success. Call us today and start on the path to solving your problem(s).
Proactive can help you adapt to today's market dynamics and continue to compete no matter the threats you might be facing in these uncertain and fast changing times.
Some of today's challenges are:
A misaligned vision and IT strategy
Poor strategy execution and value realization
A lack of understanding of business and customer insights
Uncertainty about current or future market realities
A culture of complacency or resistance to change
Lack of business agility across technology, process and people
Our approach to your problems:
Collect, analyze and provide information to a client
Make a diagnosis
Make recommendations based on the diagnosis
Assist with implementation of recommended solutions
Solve client's problems
Smooth transition to new processes and technology by providing appropriate Training
Proactives' consultants are not only experts in defining their objective, recommending and implementing right solutions but also helping institutionalize more effective management processes to predict and manage expected results. Our consultants possess multi industry experience with education, honesty and courage to identify and communicate difficult choices and decision that helps client in long run to be successful and achieve their business goals.
Proactive consultants provide you with independent advice on optimizing business processes and utilizing human resources. We analyze your organizational structures, evaluate the efficiency of business processes, and interview managers and staff to identify developmental and change needs.
As revolutionary technologies converge and industries transform, most successful organizations sometimes fail to fully understand how work is changing and how to develop and design a workplace to maximize their potential. This is key in achieving success and positive organizational health.
Proactive consultants analyze how trends such as digital and automation impact the way work is done today, and needs of future based on changes and critical skills. Identify gaps between reality and future and how to address them to transform the workforce. Embrace a culture that energizes change and drives productivity, employee engagement, and authoritative inclusion. With data analysis and modern technologies enabled approaches, we collaborate with organizations to drive change that matters at all level.
How Proactive helps you:
Embrace Culture of empowerment and collaboration
Positive organizational health through establishing purpose, value-based agenda and learning path for persistent improvement in performance and changes
Enterprise Agility through technology, fast decision making and acquiring right talent to maximize success
Contact Us today to take the first step towards path to your success.